Anastasia Pierce Productions is back with another wild fetish cosplay porn parody, this time set in the Star Wars universe.
The Perils of Slave Leia stars Anastasia Pierce as Princess Leia in a series of light bondage scenes.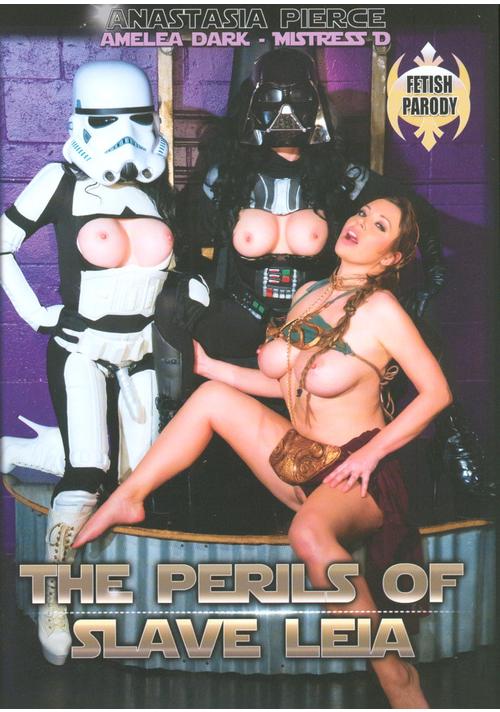 Tormenting our heroine this time around are Amelea Dark (as a sexy stormtrooper) and Mistress D (as "Lady Vader").
Jabba the Hut does not make an appearance in this XXX parody, but Anastasia Pierce does wear the famous slave girl outfit worn by Carrie Fisher in Return of the Jedi. Yowza, that brings back some memories.
In case anyone was wondering, this movie is not sponsored, endorsed by or affiliated with Lucasfilm or Disney.