Year in review time! PornParody.com will be counting down the top 60 releases of 2014 over the next few days, then heading off on vacation until 2015. Starting at the bottom and slowly working our way up ….
Full list: 60-51 | 50-41 | 40-31 | 30-21 | 20-11 | 10-1
60

This Isn't Devious Maids … It's a XXX Spoof!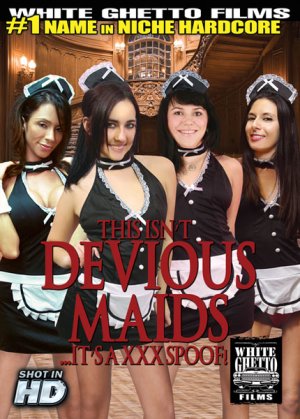 White Ghetto | Lola, Kylee Kinkaid, Ariella Ferrera, Nikki Daniels
White Ghetto churns out these "… It's a XXX Spoof!" titles every few weeks, but there's rarely much "parody" beyond the box cover. Their version of Devious Maids collects five scenes featuring latinas.
59

Street Fighter Teen Ballbusting And Fucking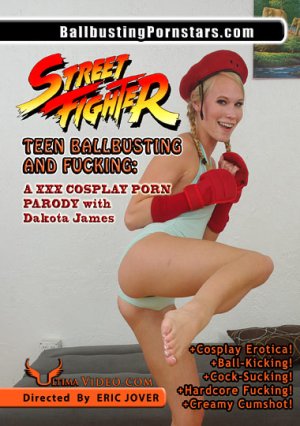 Ultima | Eric Jover | Dakota James, Eric Jover
Ultima does weird fetish content on the cheap, sometimes with a geeky cosplay angle. If you always dreamed of finding the button combo that makes Cammy kick Ryu in the balls, then fuck like crazy, this one's for you.
58

Porn Heros, Volume 4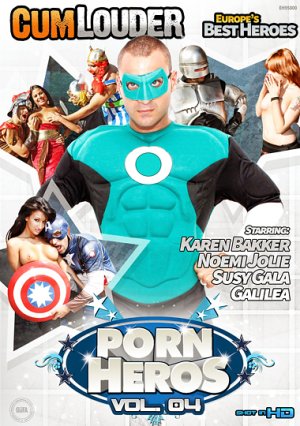 Cum Louder | Susi Gala, Galilea, Karen Barker, Noemi Jolye
Spain-based studio Cum Louder has two parody series, "Porn Heros" and "Spoof Porn", which generally feature light cosplay in otherwise ordinary sex scenes. Not too ambitious, but they have a playful vibe and good lighting, which counts for a lot in our book. PH4 includes spoofs of Captain America, Asterix, Robocop and Green Lantern (who looks more like Turquoise Lantern for some reason).
57

This Isn't Basketball-Wives … It's a XXX Spoof!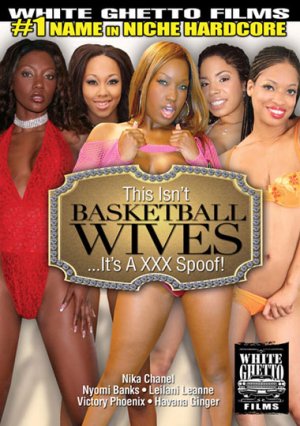 White Ghetto | Nika Chanel, Nyomi Banks, Leilani Leanne, Victory Phoenix, Havana Ginger
Promising concept, lame execution. No basketballs were harmed in the making of this film.
56

This Isn't Bar Rescue … It's a XXX Spoof!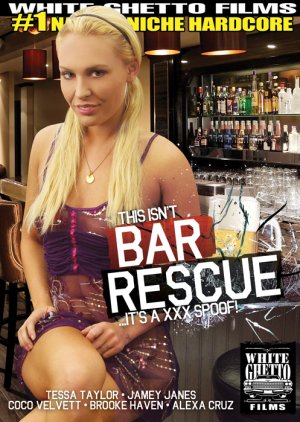 White Ghetto | Tessa Taylor, Jamey Janes, Coco Velvett, Brooke Haven, Alexa Cruz
Back cover blurb: "Instead of advice on how to pour a shot, [these struggling bar owners] get the best fuck of their lives!" All these bars are now closed.
55

This Isn't Love & Hiphop: Atlanta … It's a XXX Spoof!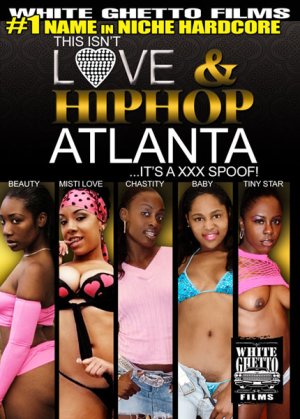 White Ghetto | Beauty, Misti Love, Chastity, Baby, Tiny Star
Now that every Love & Hiphop cast member has a sex tape, a porn parody seems superfluous.
54

This Isn't Grand Budapest Hotel … It's a XXX Spoof!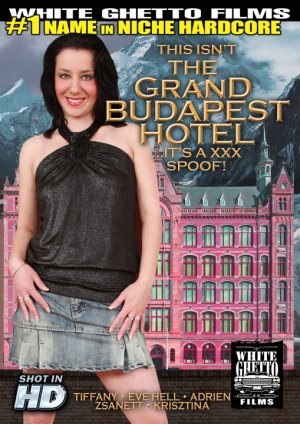 White Ghetto | Tiffany, Eve Hell, Adrien, Zsanett, Krisztina
The first porn parody based on a Wes Anderson film. Sadly, the box cover is the best part of this release. Not much parody content aside from the fact that each sex scene takes place in a hotel room, possibly somewhere in eastern Europe.
53

Spoof Porn, Volume 2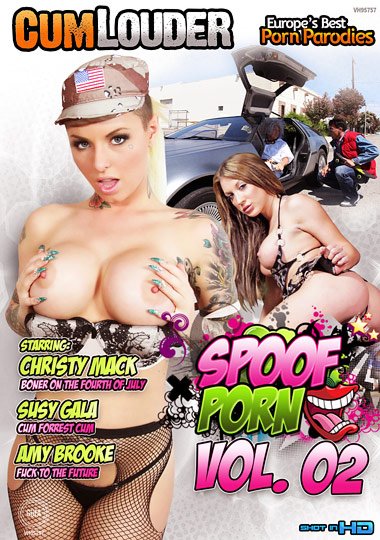 Cum Louder | Amy Brooke, Christy Mack, Susi Gala, Marco Banderas
Spoof Porn 2 collects parody vignettes based on Born on the Fourth of July; Forrest Gump; and Back to the Future, featuring an actual DeLorean.
52

Super Mario Ballbusting Femdom Fuckfest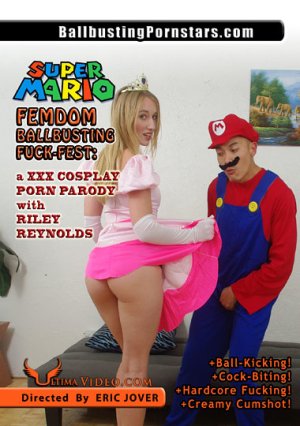 Ultima | Eric Jover | Riley Reynolds, Eric Jover
Strangely enough, this is a sorta remake of Ultima's 2011 Super Mario Ballbusting and Cockbiting. Every generation needs its own Princess kicking Mario in the balls femdom fetish flick, I guess.
51

Porn Heros, Volume 2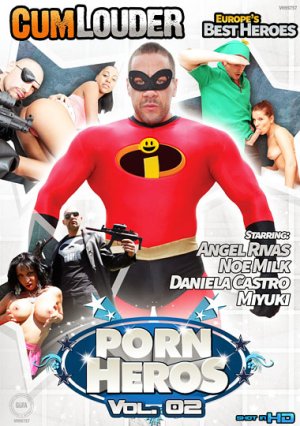 Cum Louder | Miyuki, Angel Rivas, Noe Milk, Daniela De Castro
PH2 collects cosplay scenes featuring Mr. Incredible; the Punisher; Robin Hood; and Nick Fury, Agent of S.H.I.E.L.D.