Burning Angel has a history of celebrating Halloween with horror porn spoofs. This year they released two of their classics together on DVD and video-on-demand, The Craft XXX and Dong of the Dead.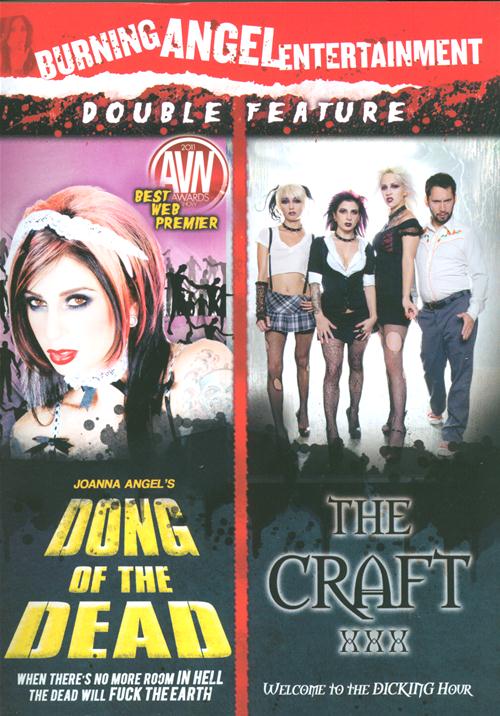 Both of these originally appeared at BurningAngel.com a few years back. Until now, that has been the only place to see them. They posted a SFW trailer for The Craft XXX (then called The Shaft, though The Craft XXX is really a better title) at YouTube in October 2010.
In the same spirit, they gave us The Walking Dead XXX in 2013. Some free promo vids: clip one, clip two, clip three, clip four, the making of.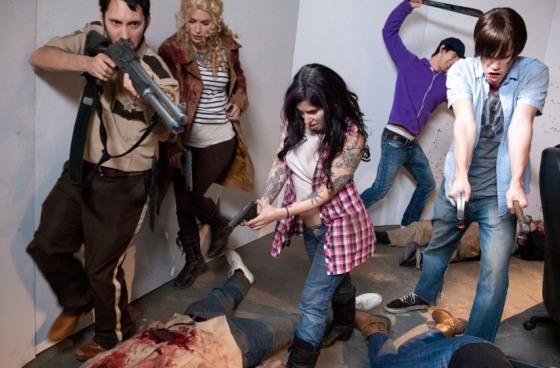 The year before, their big Halloween flick was Fuckenstein: clip one, clip two, clip three, whole film.
Heading even further back into the Burning Angel parody archives, we find Evil Head spoofing Evil Dead … in 2006, Joanna Angel played the Linda Blair role in The XXXorcist … and one of the studio's very first releases back in 2005, Re-Penetrator.