Anastasia Pierce Productions continues its series of superheroine cosplay fetish parodies with Scarlet Witch vs Ms. Marvel and Spider-Woman.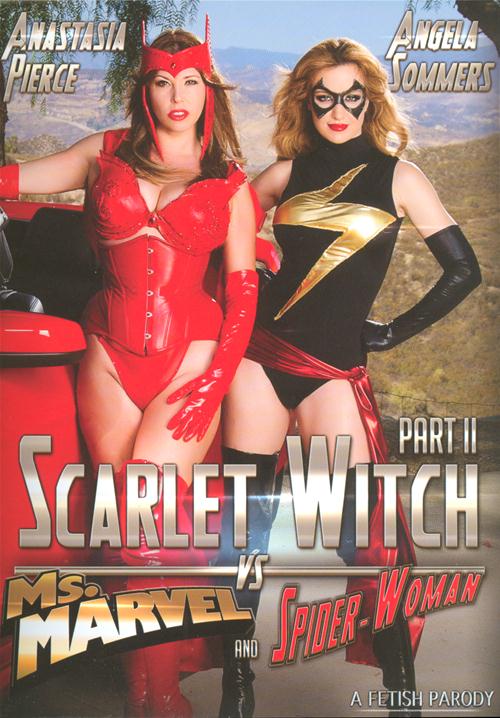 Anastasia Pierce plays the Scarlet Witch, battling Angela Sommers as Ms. Marvel and Goldie Blair as Spider-Woman.
There has been a small but thriving superheroine bondage fetish niche for many years — usually very low-budget, usually all-girl, with varying degrees of explicitness. Clips4sale has thousands of superheroine scenes listed. HotMovies has a handful of titles like Superheroines Roped & Ravished and Superheroines in Peril. So these latest Anastasia Pierce releases have a long underground tradition behind them.
Posted previously: The Black Cat vs Batwoman and Scarlet Witch vs Black Widow and Batwoman. Here's hoping there's much more to come.