Seduction Cinema has been making campy softcore porn parodies since the 1990s. Their movies show up overnight on pay cable channels sometimes, though IMHO they're much more fun than the usual Skinemax fare. They've done superhero films, fantasy epics, all manner of horror films, knockoffs of recent Hollywood blockbusters, all mostly an excuse for lots of full-frontal nudity and silliness. Their breakout star was dreamy redhead pixie Misty Mundae. (In case it's not obvious, I'm a fan.)
To celebrate Halloween season, we present a guide to the vampire films of Misty Mundae.
Vampire Strangler (1999)
Why would a vampire need to strangle anyone? Vampire Strangler is a supercheap, witless, technically incompetent porn flick. It's remembered today solely for Misty Mundae's first and only hardcore scene, some oral sex with costar/director/then-boyfriend William Hellfire. Mundae made a dozen more films with Hellfire over the next few years, all softcore with simulated sex except for that one scene.
If Vampire Strangler sounds like something you absolutely must have, Factory 2000 recently released a special two-DVD collector's edition.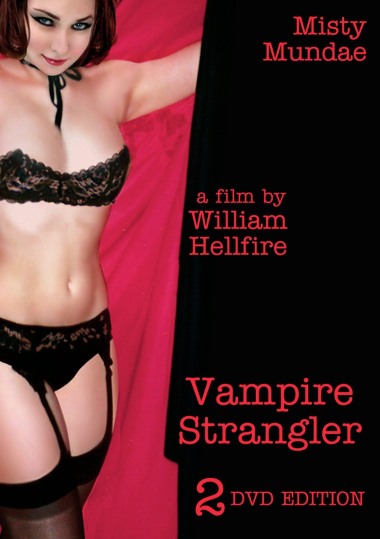 My Vampire Lover (2002)
By 2001, Misty Mundae moved to Seduction Cinema and quickly became a cult star. Early on she played the role of "Catholic schoolgirl" in My Vampire Lover, which was later re-issued under the title K-Sex: Lesbians from a Different Planet. This film is virtually plotless girl-girl softcore from start to finish, so it doesn't really matter whether the lesbians are supposed to be vampires or aliens.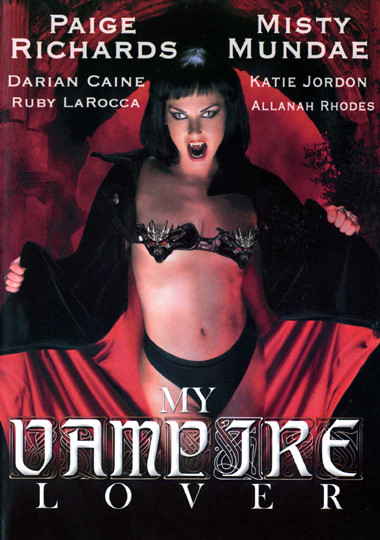 An Erotic Vampire in Paris (2002)
Misty Mundae starred in An Erotic Vampire in Paris as an innocent American girl, paired with Tina Krause as a jaded, predatory creature of the night. The film is basically a series of long Mundae/Krause forbidden love scenes. William Hellfire has a small role, and Mundae and Hellfire collaborated on soundtrack song "Every Baby Needs a Da Da Daddy".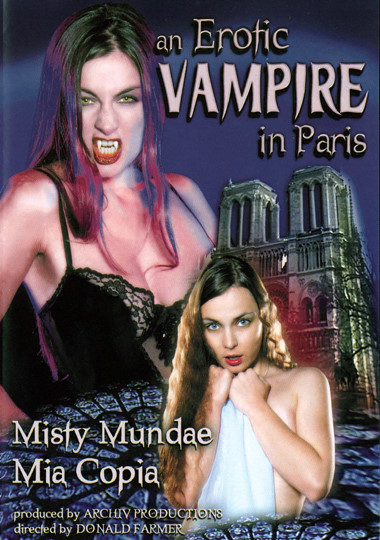 Vampire Vixens (2003)
The following year, Misty Mundae starred in Vampire Vixens. This was ostensibly a sequel to Seduction Cinema's The Vampire's Seduction from 1998, well before Mundae joined the studio. Trust me, you won't have any trouble following the plot here even if you missed the original.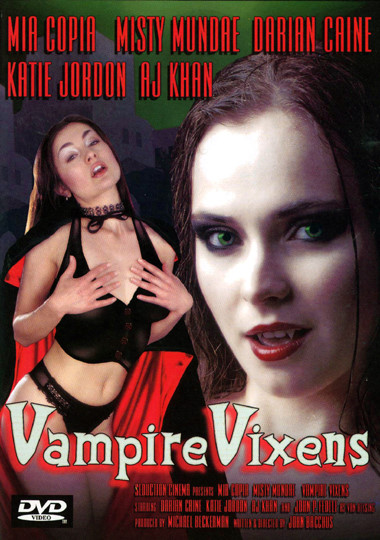 The Sexy Adventures of Van Helsing (2004)
Though not listed on the box cover, Misty Mundae has a small role in this Seduction Cinema knockoff of Van Helsing. She's one of the naked vampire minions in scene one.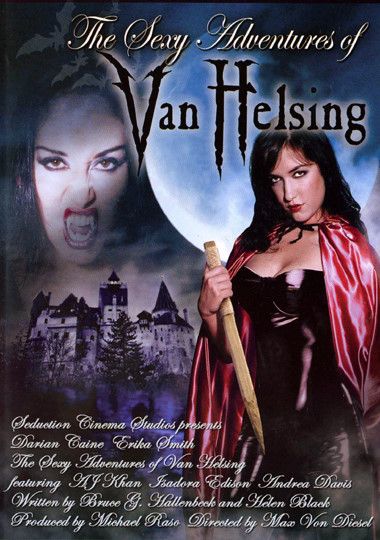 Lust for Dracula (2005)
Misty Mundae plays Mina Harker battling Darian Caine as Dracula in this modern-day adaptation. Can she keep the horny immortal occupied until daybreak?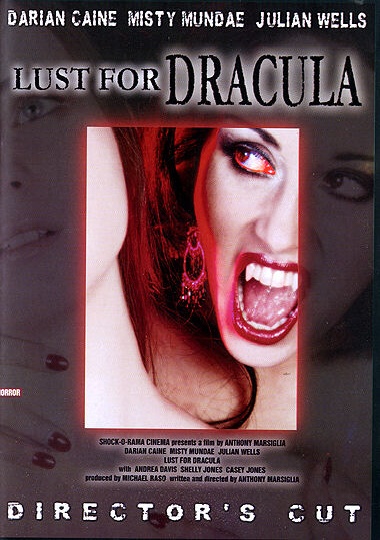 If softcore leaves you cold, you'll probably find all this pointless. But if Misty Mundae makes you swoon, these are all must-see masterpieces.