In 2001, piggybacking on the godawful Tim Burton Planet of the Apes remake, Jim Powers directed the far superior porn parody Planet of the Babes.
The Powers version follows the original plot exactly: three astronauts land on a mysterious planet where intelligent apes enslave stone age humans.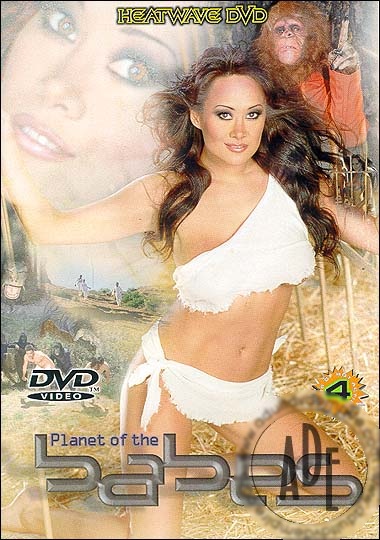 The original DVD box cover looks styling, though I also dig this simpler Russian box: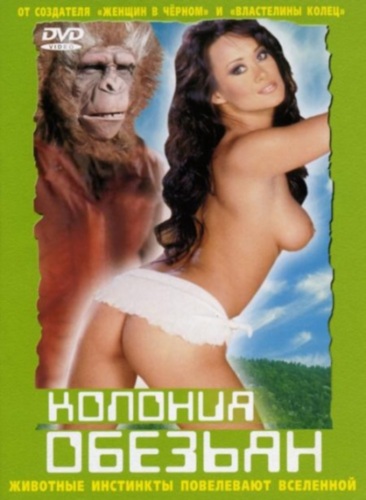 The cast includes Asia Carrera, Bridgette Kerkove, Gwen Summers, Flick Shagwell, Lola Vargas, Steven St. Croix, Mickey G., Dave Hardman and Nick East. As you can see, they put some real effort into the sets …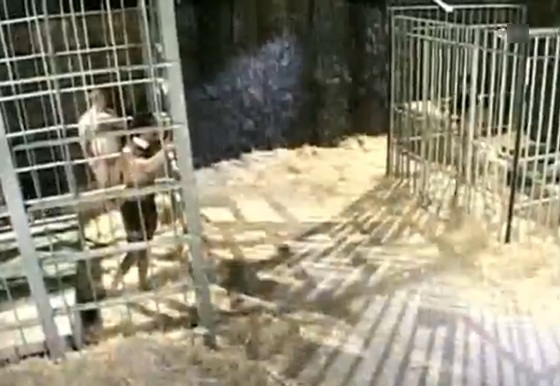 … and costumes: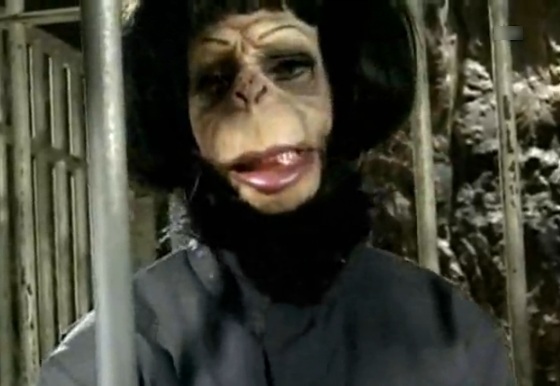 Alas, the sex scenes in Planet of the Babes are strictly human-on-human. In other words, the pornstars wearing the Halloween ape masks keep their clothes on.
Tom Byron directed a Planet of the Gapes series for Extreme Associates between 1998 and 2001, but there was no parody content beyond the title pun.
With the new Planet of the Apes series rising and dawning in Hollywood, it's definitely time for a fresh porn parody. And for fuck's sake, let the apes have some fun this time around.