Wicked has released the second installment in Axel Braun's fairy tale series, Sleeping Beauty XXX: An Axel Braun Parody.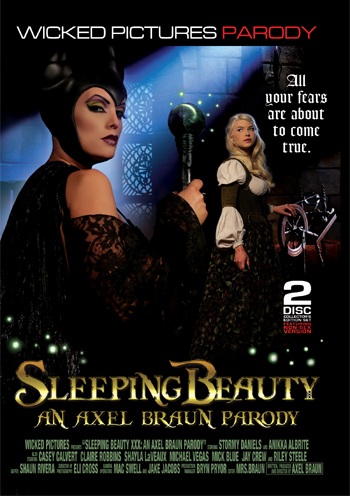 Hollywood released its own re-imagining of Sleeping Beauty a month ago — Maleficent with Angelina Jolie and Elle Fanning — so this release is timely, give or take a month.
YouTube has been steadily banning all the porn biz accounts, but Axel Braun is still alive so there's a SFW YouTube trailer:
For those who need reminding on how the fairy tale goes, here's an illustrated plot summary. There's this lovely, young, blonde, virginal princess (Anikka Albrite).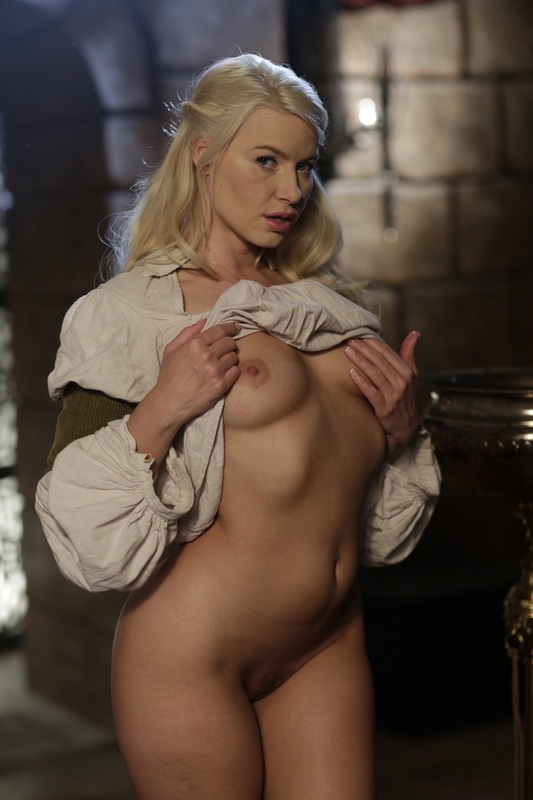 And the princess has a run-in with wicked queen Maleficent (Stormy Daniels), who wears a kicky horn hat which she keeps on during sex.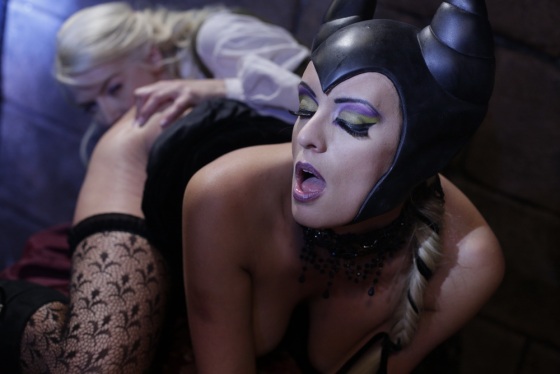 The princess also meets a prince (Michael Vegas) with hipster sideburns.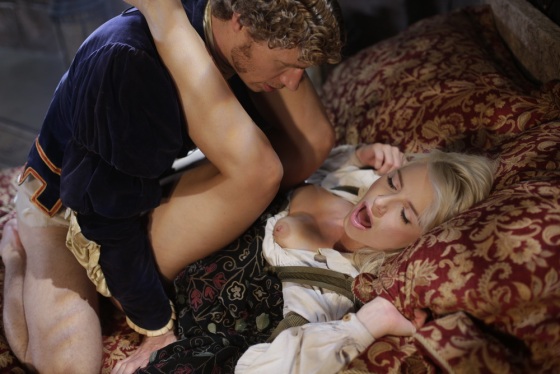 But the prince also digs the queen.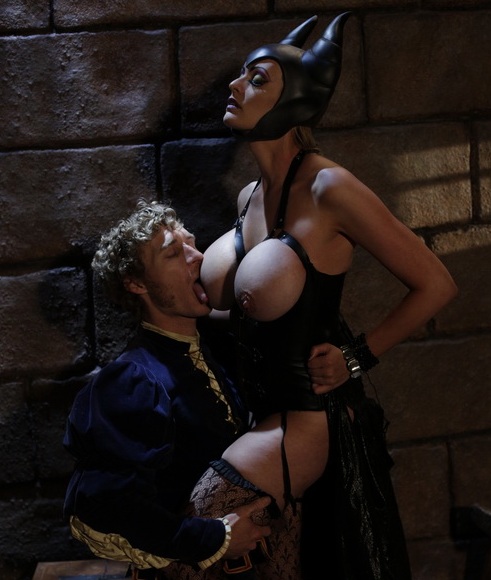 Meanwhile, the king gets it on with three fairy babysitters (Claire Robbins, Casey Calvert, Riley Steele), because he's the king and he can do whatever he wants.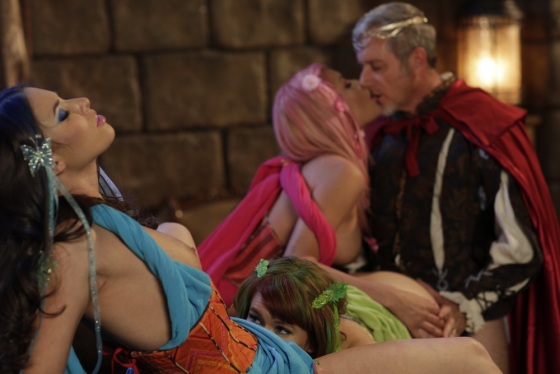 And they all live happily ever after, probably, I don't remember exactly.