Brazzers has produced a multi-part Jason Bourne/James Bond international superspy porn parody series over the last few years. Brazzers contract woodsman Danny D plays lead role "Jason Blaine" throughout. We're not sure if they're done yet, but here's the story so far.
Spy Hard
Ivana Givehead (played by Honey Demon) plans on detonating bombs all over London and only special agent Jason Blaine can stop her. Getting passed her guards and security will be the easy part….getting the detonation codes the hard part. He'll just have to put all his training and huge cock to work on her tight little asshole. The fate of England rests on his load.
trailer | video clip | 15 photos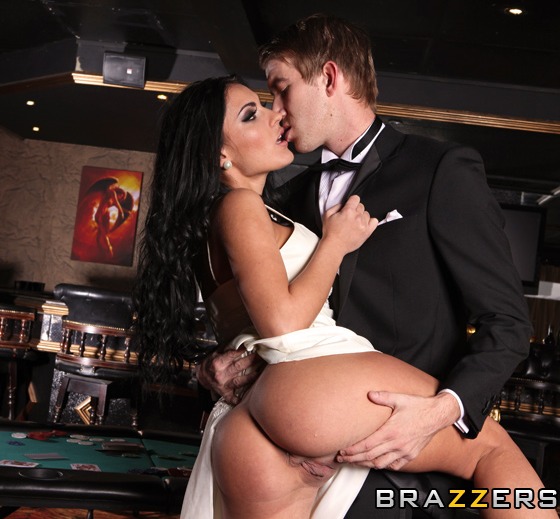 The name "Jason Blaine" echos "Jason Bourne", but the details here seem more James Bond — the tuxedo, the casino setting, "the fate of England". And the sexy henchwoman's name in part 2 also riffs on a famous Bond villain henchman.
Spy Hard 2
Agent Jason Blaine is back in another dick smacking, tit fucking adventure. When a special arms dealer is poised to distribute his goods to terrorist cells around the world, it's up to Blaine to stop him. But first, he must contend with the dealer's buxom sidekick, HandJob (played by Anastasia Brill), before he can defuse the situation.
trailer | video clip | 15 photos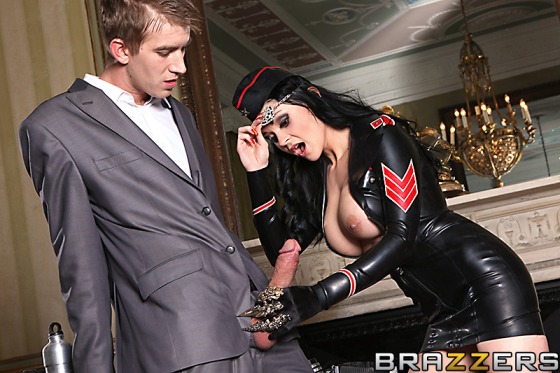 Spy Hard 3: Hit Girl
In the thrilling third entry of the Spy Hard series, this time we find our hero, agent Jason Blaine, being held by some mobsters looking to get information out of him by any means necessary. Fortunately for him, Danny's owed a favor from the deadliest busty assassin in the world: Aletta Ocean! In her secret identity as a slutty schoolgirl, Aletta was busy in class at the St Brazzers Hall boarding school when she got the call to action from our hero the big dicked secret agent. Aletta came to his rescue, quickly dispatching all of his captors with the kind of finesse only a true martial arts master could manage. To repay her kindness, Danny gives her a piece of his fat cock, fucking her pretty face, her beautiful big tits, and of course her tight pussy before giving her a huge facial and sending her back to class.
trailer | video clip | 15 photos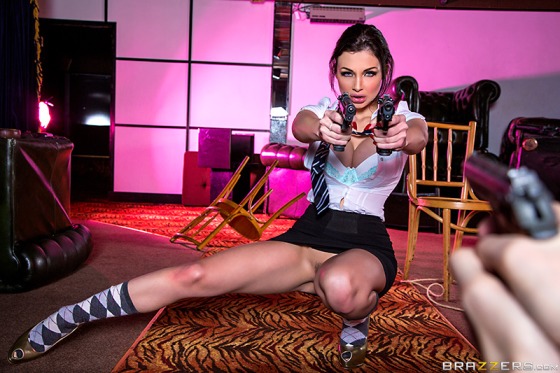 Not surprisingly, there have been a bunch of James Bond porn parodies over the years. The only other Jason Bourne porn parodies we know of are the gay XXX series The Porne Identity and The Porne Ultimatum.