We're always impressed when pornographers plan their parodies ahead of time, then release them to coincide with the Hollywood originals. Vivid had Captain America XXX ready to go when Captain America 2: The Winter Soldier hit theaters. Hustler dropped This Ain't Game of Thrones XXX right when HBO debuted season 4. Free buzz.
Brazzers planned ahead but jumped the gun with their new scene titled Maleficunt. It's a porn parody of Maleficent, the Hollywood blockbuster reworking of Sleeping Beauty starring Angelina Jolie and Elle Fanning. The Hollywood version hits theaters on May 30, 2014, but the Brazzers XXX parody is online now.
Premature, perhaps, but definitely worth checking out. Starring Romi Rain as the evil enchantress Maleficunt, Violet Monroe as the innocent Princess Aurora, and Danny D. as the well-equipped Prince.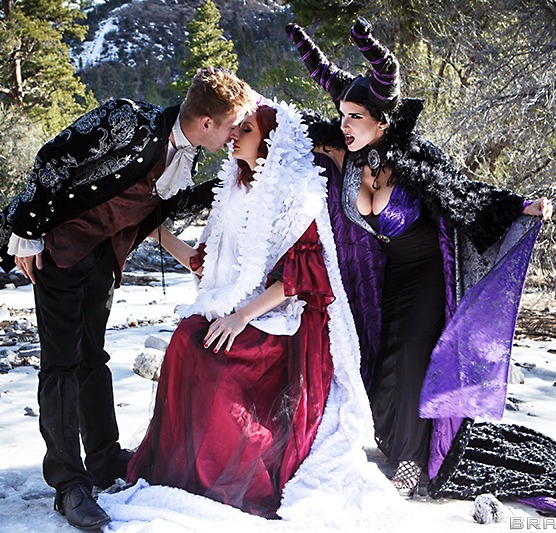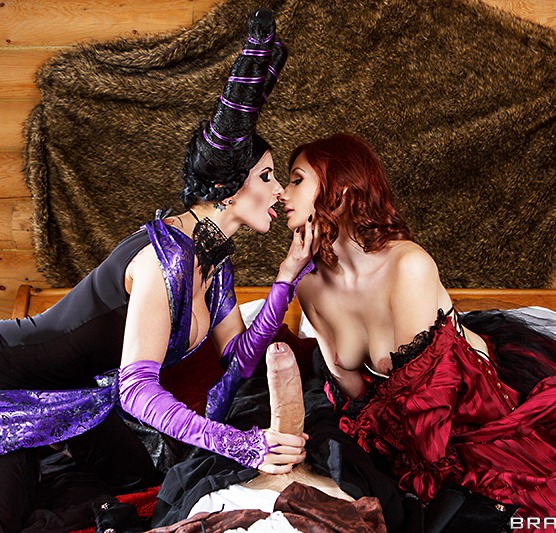 More previews: trailer | video clip | 15 photos.
For more in this vein, see last year's "Brazzers Fairy Tales" post.