Brazzers riffs on The Wolf of Wall Street in their new online-only parody series The Whore of Wall Street. Two episodes are up now, with three more planned. Because it's awesome!
Episode 1: A Whore Is Born
Blurb: "In the high-stakes world of Wall Street, sex is everything. Dani Daniels, a wildly wealthy sexy slut known to many as the Whore of Wall Street, learned that lesson her first day, at a meeting with Xander Corvus." So we guess that makes Dani Daniels the Leonardo DiCaprio character, and Xander Corvus the Matthew McConaughey charcter. Got it.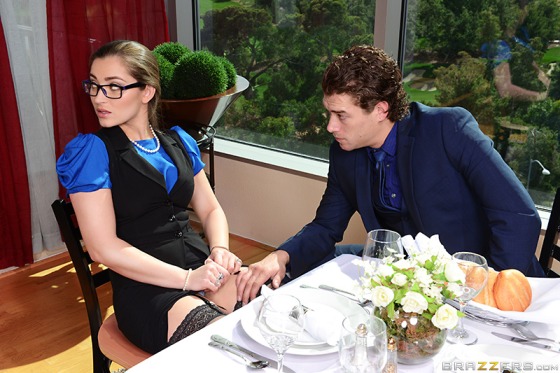 Episode #1 previews: trailer | video clip | 15 photos
Episode #2: The Anal Office Queen
Blurb: "Now that Dani is an expert at getting laid and getting paid, her latest big deal involves ten thousand dollars, Mick Blue's fat cock, and Monique Alexander's tight little asshole! Another day, another dollar, and another satisfied customer for Dani Daniels, the Whore of Wall Street." So does that make Monique Alexander the Jonah Hill character in this version? Maybe we're overthinking this.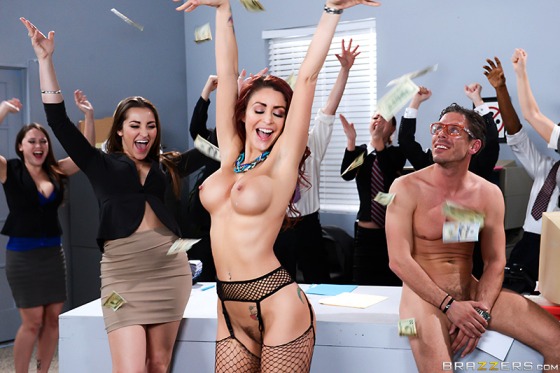 Episode #2 previews: trailer | video clip | 15 photos.
Enjoy it now before the feds shut the place down.