Wood Rocket gets political with the new release TSA: Touching Searching And Pussy Pounding.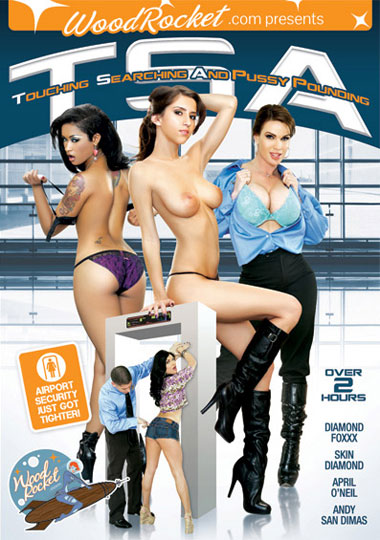 The four airport security hassle-themed XXX vignettes star Skin Diamond, April O'Neil, Diamond Foxxx and Andy San Dimas. The pre-release publicity touted Lee Roy Myers as director, but his name is nowhere on the finished product.
Porn Parody editorial staff would like to point out that "Pussy Pounding" does not begin with "A". Could they not think of any porny-sounding words that begin with "A"? Weird.
Hustler released a similar flick two years ago, TSA: Your Ass Is In Our Hands, directed by & starring Evan Stone.