DreamZone has posted the SFW trailer for its upcoming Welcome Back Kotter XXX: A DreamZone Parody, directed by Jordan Septo.
Starring Anthony Rosano as Mr. Kotter and Allie Haze as Mrs. Kotter.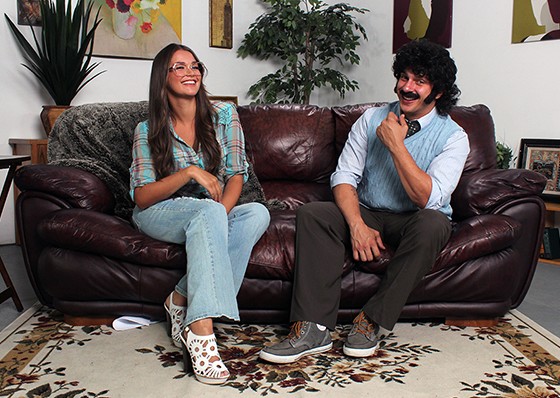 Seth Gamble plays Barbarino, getting it on with girl sweathog Eva Angelina.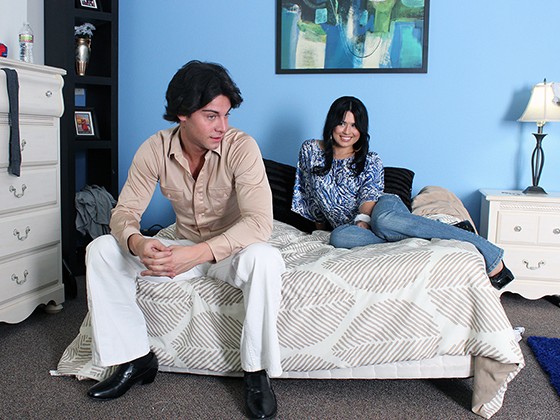 Tommy Pistol as Epstein, Jon Jon as Washington, Mia Gold as some girl with awesome feathered 70s hair and patched 70s jeans.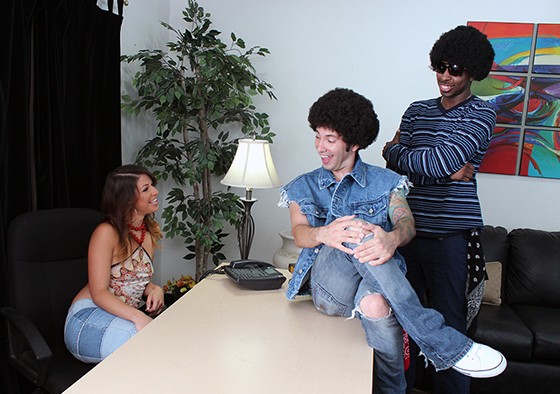 Scarlet Banks plays a student who gets some special mentoring from Mr. Kotter.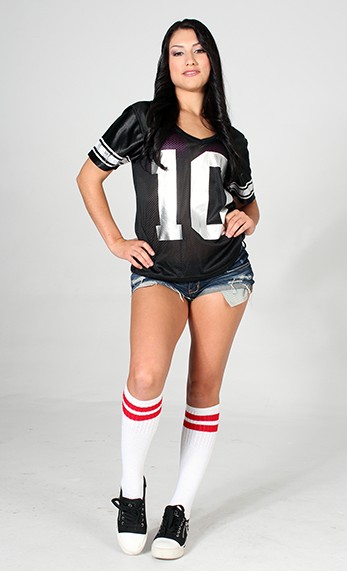 Bryan McClure plays Horshack in his first-ever XXX credit. Maybe he won a casting call for his ability to do the Horshack laugh while maintaining an erection.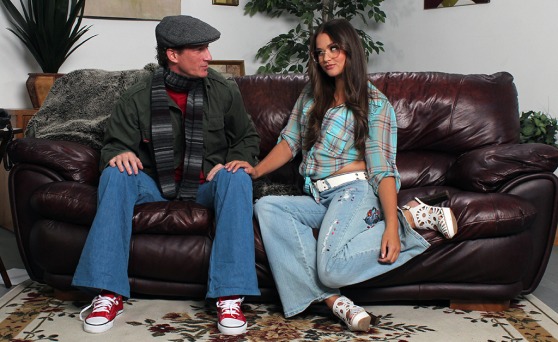 Please please please don't let there be a Horshack/Mrs Kotter sex scene. That would just be wrong. Wrong wrong wrong. Please.
Our Empire-powered DVD store shows Welcome Back Kotter XXX: A DreamZone Parody already in stock and shipping. However, every other source lists a release date of late September 2013. DreamZone says October 2013 in their YouTube trailer blurb.