I've been keeping a mental list of "most inappropriate porn parodies of all time", which may become a listicle post soon. Can't Be Roots is on the list. Talibang is on the list. Heaven's Anal Gateway is at the top of the list.
Another entry for the list: What's Butt Got To Do With It, a porn parody of the Tina Turner biopic What's Love Got To Do With It (both released in 1993).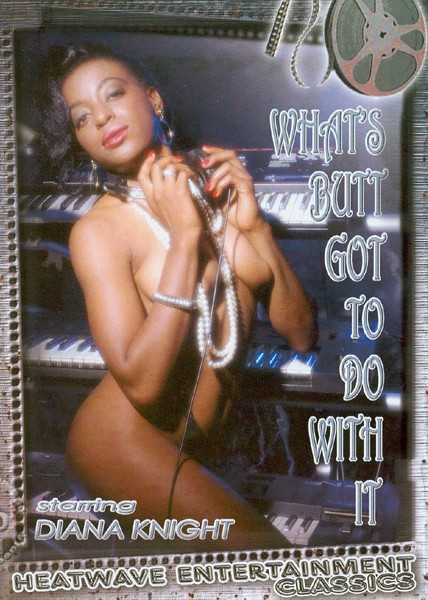 The Hollywood version dealt with Tina Turner's physical abuse by her husband Ike Turner and how she eventually worked up the courage to leave him. An old rec.arts.movies.erotica review describes the porn parody twist on this scenario:
Diana Knight stars as "Keena Burner", with Julian St. Jox as her abusive, cheating Ike figure. … Two police officers arrive to investigate complaints against "Ike" just as "Keena" is preparing to leave him. She wants them to just be quiet and let her get away, and says "I'll do anything" if you just let me get out of here without a scene. Clumsily enough, this cuts straight into her sucking both of their white dicks in the parking lot. "Ike" is watching and not apparently happy but they keep flashing their badges up at him so he just continues to watch from his balcony.
Holy fuck.
The cast also includes Lynden Johnson (great porno name), Janet Jacme (also great), Ariel Daye, Persia, Kitty Yung, Dave Hardman, Dick Nasty, Jamie Lee, Ron Jeremy and Tina Tyler. Directed by Nic Cramer.