Will Ryder has been working on Not the Wizard of Oz XXX for nearly a year, and the finished film hits shelves on July 10, 2013. Our store is taking pre-orders. Ryder's studio X-Play uploaded this SFW trailer to YouTube last week.
X-Play promises "700 special effects, thousands of edits, five musical numbers and seven sex scenes". It's not clear what counts as a "special effect" in porn, but visually this does like stylish. Will Ryder calls Oz XXX "the most spectacular porn movie any of us have ever been a part of … You will be blown away like a Kansas tornado".
The casting breakdown for the big roles:
Maddy O'Reilly as Dorothy
Anikka Albright as the Good Witch
Brandy Aniston as the Wicked Witch
Nina Hartley as Auntie Em
Stella Marie as a Munchkin
James Bartholet as the Cowardly Lion
Dick Chibbles as the Tin Man
Mac Turner as the Scarecrow
Seth Gamble as the Wizard
Some "behind the scenes" teaser clips went up a while back: one, two, three. And you can check out set photos at AVN and the official film site. Some tamer samples after the jump: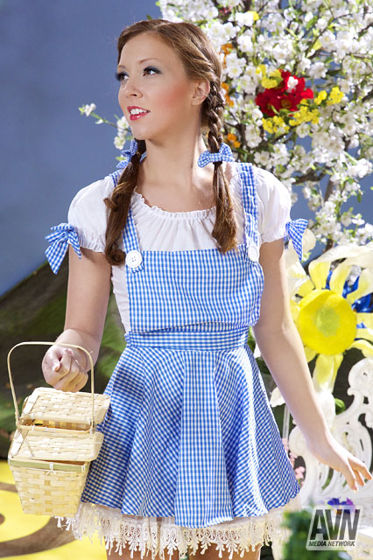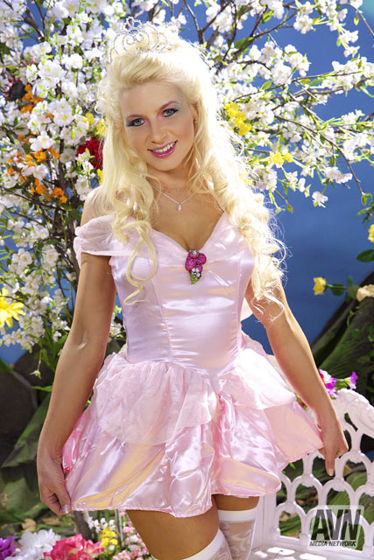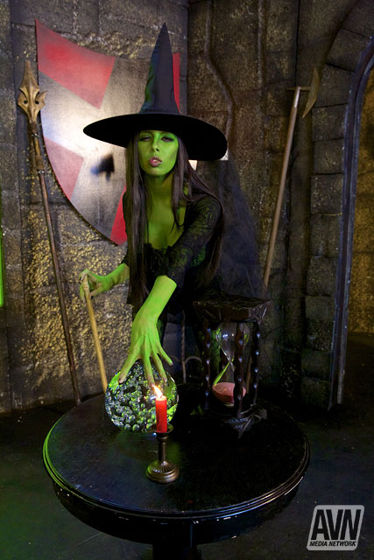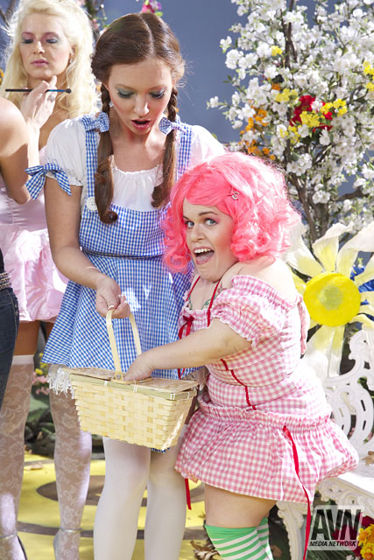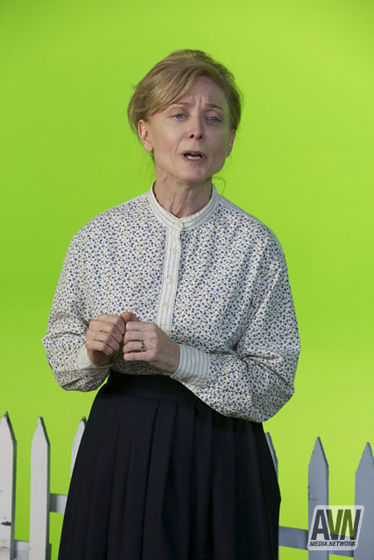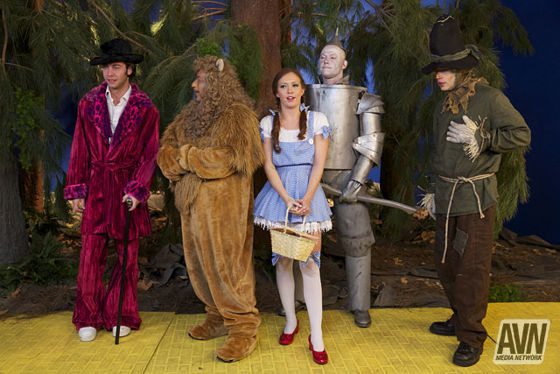 Not The Wizard Of Oz XXX available in the official Porn Parody DVD Store.