Back in 2008, Playboy TV ran a reality series called The Boy Nexxt Door, about an aspiring pornographer named "Danny Vegas" who lived in his parents' basement. In episodes eight and nine, Danny got a gig editing footage for a Xena the Warrior Princess porn parody.
Five and a half year later, that film is finally getting a DVD release: Xxxena the Porn Princess.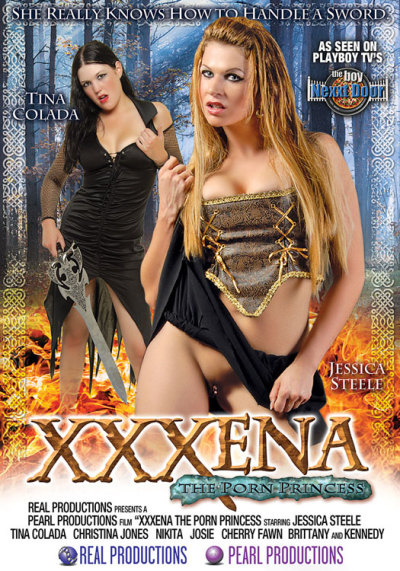 The performers are all complete unknowns. Decide for yourself if that's a plus or a minus.