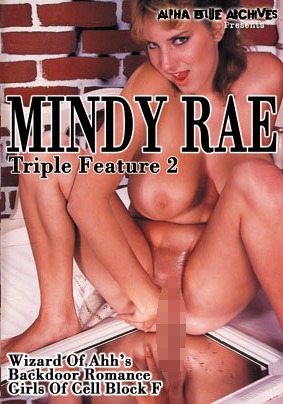 Will Ryder is working on a musical porn parody Not The Wizard of Oz XXX. Look for it around December.
Until then, the only Wizard of Oz porn parody is the oddball 1985 joint The Wizard of Ahh's, which is available on the Alpha Blue Archives reissue Mindy Rae Triple Feature #2. (Also included: Backdoor Romance with John Holmes, and prison romp Girls of Cell Block F.)
The premise (courtesy of IMDB): "In a future world where sex-hating women have locked up all the men and reproduce in vitro, April, Ginger, and Jill journey to the Wizard of Ahh's for assistance, who makes them give up sex toys."
Mindy Rae, Candy Evans and Athena Star play the travellers. Ron Jeremy plays the Wizard, which might explain this future world's negative attitude toward sex.