Wicked's Men in Black: A Hardcore Parody comes out on DVD on Wednesday, June 27, 2012. Until then, the complete film is available exclusively to WickedPictures.com subscribers. (The same site also debuts Nadya "Octomom" Suleman's solo XXX video on June 20, if you're into that sort of thing.)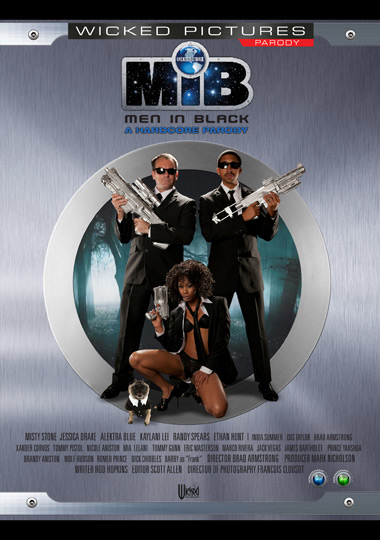 Wicked has several free (hardcore NSFW) promo clips from Men in Black: A Hardcore Parody online:
Also see: Men in Black porn parody set photos
Wicked also posted a trailer, clip and behind-the-scenes featurette on YouTube back in March.