Orange Is The New Black on Netflix is big with critics and award-givers. Prison shows in general are big these days — prison comedies, prison dramas, prison reality shows — which is a damn creepy trend if you ask me.
Now Brazzers heads to the hoosegow with the single-scene porn parody Orange Is The New Pussy. (Why not stick with the color motif and call it Orange Is The New Pink?)
Two promo stills recreate the show's iconic prison bathroom stall poster.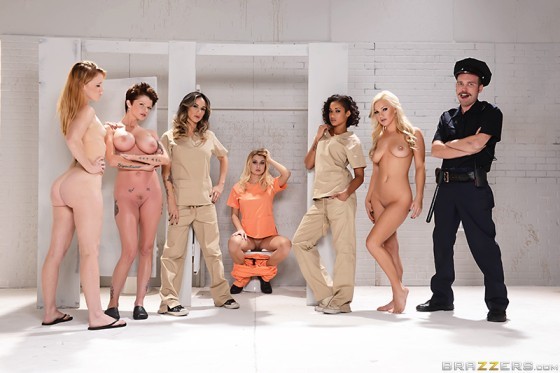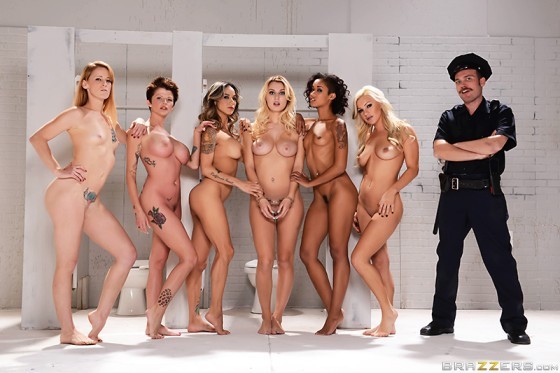 Not surprisingly, New Pussy's action involves an orgy around the prison bathroom and shower stalls. Starring Nadia Styles, Skin Diamond and Natalia Starr.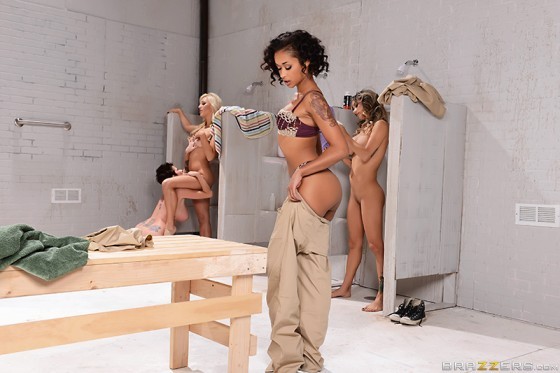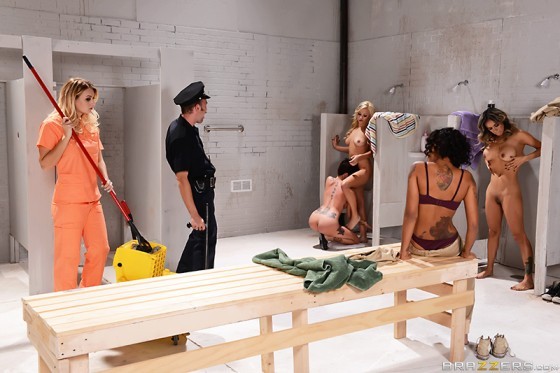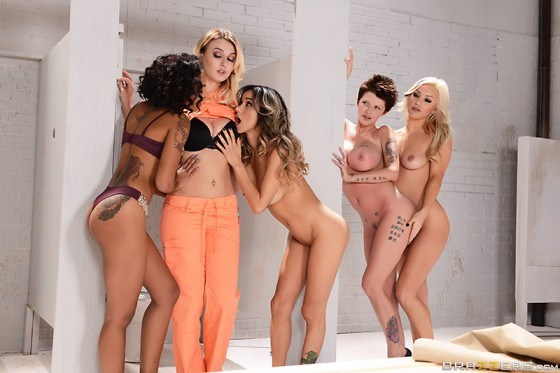 You might find this all in very bad taste, and you'd be right, but bad taste and good porn often go hand in hand.
Watch a three-minute clip from Orange Is The New Pussy at Brazzers.